Many visitors to Norway often tick Copenhagen off their bucket list before heading to Oslo. I'm often asked what is the best way to get from there to here? Well, unless you're very short on time, it's an obvious answer: Take the overnight ferry!
Ferry between Oslo and Copenhagen
As a Norwegian I grew up with frequent trips on this ferry together with my family, and as a long time tour guide I've taken tenfolds of cruises together with travelers coming to enjoy Scandinavia.
There is just something special about getting out on the water. It calms you down, and is a welcome change to the hustle and bustle on land. I just love going up on deck in the late evening, looking at the vast sea and the sunset. And next morning you wake up in another country as you are cruising up the fjord towards Oslo.
(note: this ferry ride can of course also be done the other way around heading from Oslo to Copenhagen)

The DFDS Ferry from København (Copenhagen) to Oslo
DFDS is a Danish company, operating a daily overnight ferry between Copenhagen and Oslo all year around. In Denmark they call it for Oslobåten (the Oslo boat), and in Norway we call it for Danskebåten (the Danish boat). Tell any Norwegian you're heading on the Danskebåten, and they'll know exactly what you are referring too.
These are big comfortable ferries with space for cars, trailers, buses and 1500+ passengers, everyone has their own private sleeping cabin with a toilet and a shower. In this article I'll explain how to book a ticket, how to get to the ferry terminal and also describe what to expect whilst onboard.
See detailed specs about the ferries here (DFDS)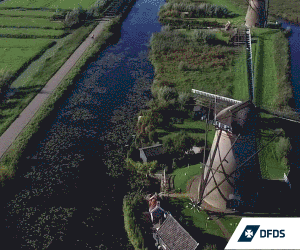 Pre-departure arrangements
Buying a ticket
The ferry departs every day at 14:15 (2:15pm) (this can change, please verify online) from the DFDS ferry terminal in both Copenhagen and Oslo. Tickets can be bought at the ferry terminal, but I strongly advice you to book ahead since the ferries are often full in the summer. Arrival time is 9:15am the next day. Also be aware that the ferry makes a stop in Fredrikshavn (Denmark) to let passengers off and on.
Get tickets here on the official DFDS website
When you buy the ticket you get several choices for your stay onboard:
Choose if you are bringing a vehicle

Choose your type of cabin (standard cabin/sea view cabin/premium cabin)

Choose various food options (buffet/restaurant/breakfast)

Choose to pre-pay for the shuttle bus in Copenhagen
Note! You don't have to choose ahead what you want to eat. You can just go to whatever restaurant you like when onboard. However, if you want breakfast and/or the buffet, I'd recommend to order this in advance since some seatings for the buffet can sell out.
The Cabins. Personally I enjoy the cruise even with the inside standard cabins. It gets really dark, and the (sometimes) rocking movements off the ship puts me to deep sleep in an instant. But I have to admit that upgrading to a cabin with a window makes a big difference. You might end up spending some time in your cabin, and then it's nice to be able to look at the scenery. The premium cabins gives a whole other experience with a sofa/chair, better views, bigger bed etc.
You might also like: How we traveled first class on the ferry from Copenhagen to Oslo?
Getting to the ferry terminal
Note! Check-in closes 15 minute before the ferry departs. You can board the ship up to two hours before departure.
In Copenhagen and in Oslo, DFDS got their own ferry terminals
The Ferry Terminal in Copenhagen.
To get there you can take the DFDS bus transfer which departs from Copenhagen Central Station at Banegårdspladsen and Nørreport Station at Øster Voldgade 2C. You can get a ticket for this bus when you buy the ticket for the ferry.
The Ferry Terminal in Oslo
In Oslo there is no shuttle bus since the terminal is so close to the city. From the ferry terminal there are taxis waiting on the outside, or you can catch the local bus number 60 which takes you straight downtown. Buy tickets and check the schedule on Ruter. You can also walk in to town (15-20 min walk).
What to do on the Ferry?
The ferry has a lot to offer! Here's a list of some of the things you'll find onboard.
Restaurants
The ship is particularly known for its buffet. This is a big Viking feast, a smørgåsbord with all kinds of different dishes. Meat, fish (herring for sure), cheeses, desserts and so on. It's a fun experience as you get to sample different kinds of Scandinavian cuisine.
However, the buffet can be quite busy, and if you'd prefer a more quiet atmosphere I'd recommend trying out one of the other restaurants onboard, there's something to be found for everyone.
There is also a café on the ship with fresh brewed coffee and pastry. Some people also bring their own food onboard, and eat it in their cabin. Great if you are on a budget!
See prices for the buffet here
Entertainment
There are two interior bars in the ship and in the early evening there's usually some entertainment for the kids and a quiz for the adults. In the later evening there is live music and dancing. Scandinavians likes to dance "swing". Later in the night there is also a night club staying up into the late hours. It's usually more lively on the weekends than during the weekdays, but the music will be playing no matter if there's four or forty people on the dance floor.
If the weather is good, it's nice to sit out on deck, and there is also an exterior bar serving cold drinks at the very back of the ship.
Duty free shopping
A reason why many Norwegians go on this ferry has to do with duty free shopping. Not having to pay VAT makes the alcohol considerably cheaper than in Norway. If you are staying in Norway for a while, this is an opportunity to buy some cheap bottles of wine and aquavit (traditional Norwegian liquor). Tobacco, candy and perfume is also cheaper, and there can be a bit of a shopping frenzy at times.
Note! There is a quota for how much alcohol you can bring into Norway. It's quite generous, but if you plan on brining several bottles of spirits you should check with the staff how much you can bring.
Bubble Zone
A great place for couples, friends or families to chill and have fun. Take a swim in one of the pools, relax in a jacuzzi, enjoy a beauty treatment or have a drink in the cafe.
Top deck
The doors are always open so that you can go out on top deck. It can be windy so put on some warm clothes and head out to watch the sun go down or up.
Will I get seasick?
This is of course highly individual. From my experience as a tour guide and bringing hundreds of people onto this cruise, I'll say that the chances you get sick are small. The exception is if you easily get motion sickness, then you might feel that the gentle rocking of the ship is bothering you.
For most of the journey you are in sheltered waters. Denmark is on one side, and Sweden is on the other, and in the morning you'll be inside the Oslo fjord with hardly any waves at all. However, around 2-5am there is a stretch of water where the North Sea comes in. If it's windy you'll probably experience some rocking of the boat here, but most likely you'll be asleep anyways.
In general it's quite often smooth sailing in the summer season, but it can get a bit more rocky in the fall and winter when it tends to be more windy.
A good way to shake off motion sickness is to get out on deck and get some fresh air. If that does not help, then go to your cabin, lay down and turn off the light. You'll be fine!
You might also like: A Neigborhood Guide to Oslo
I hope you enjoyed this article! Please share it with your friends, family and anyone interested in traveling to Oslo and Scandinavia.
God reise! Happy travels!
Pål