If you're about to travel to Norway you're probably well aware of how to get here, but what about transportation and travel inside Norway? How to move between regions or from one city to another?
Norway has a well developed public transit system, be it by bus, train, boat, car or plane. To have a well connected country is actually a goal of our government, to ensure that people can live in even the most remote places. In other words, you can count on good public transport within town and cities, and there are also several reliable companies offering transportation from one region to another.
Looking for a car in Norway? Check out Rentalcars.com
– Or rent a Camper Van at Cabin Campers
Bus travel in Norway
The bus goes "everywhere" in Norway. Comfortable Express buses link together all the main towns, airports, and ferry terminals. Many of these buses connect with each other and with local services. If you are traveling long distance I advice you to book the ticket well in advance. Traveling with bus is often much cheaper than plane or train. (find bus apps further down)
Main bus travel companies:
Train travel in Norway
The railway in Norway goes all the way from Kristiansand in the south to Bodø in the north. It's a comfortable and reliable way to get around, and can be quite scenic as well. I'd recommend these scenic rides:
Main train companies in Norway:
Vy (all of the above)
Go Ahead (for the south of Norway)
Ferry travel in Norway
With its long coast line and many islands and fjords, ferries have always been important for transportation in Norway. If you travel in the western parts of the country, you can be sure to come across ferries taking you from one side of the fjord to the other, or over to small inhabited islands. The tickets for these car/passenger ferries does not have to be booked. Just show up with your car, bike, legs and wait in line.
The exception are ferries and boats for cruises on some of the main fjords (The Sogne fjord, The Hardanger fjord & The Geiranger fjord). All though these rarely serve as regular transportation for the locals, they can be handy for tourists to get from one destination to another. You can book several cruises here:
Many cities have public transport ferries, like a local bus, just on the water. Some major cities like Oslo, Bergen, Ålesund, Tromsø also got ferry terminals. Here you'll find long (and short) distance express boats and ferries departing for other parts of Norway, and also ferries connecting Denmark and Sweden.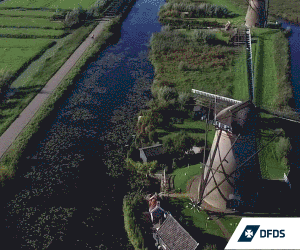 Air travel in Norway
Norway has many airports spread all over the country, even in the smallest remote communities you can find a landing strip. And even better, there are probably regular flights heading there. The major airline companies are Norwegian Air, SAS and Widerøe. Remember that Norway is a long country, so if you are short on time it might be a good option to fly.
→ Find flights in Norway with Momondo
Car travel in Norway
Roads in Norway vary from highways going in and out of the major cities, to narrow and winding roads going along fjords or over mountain passes. To travel by car costs more, but gives more flexibility. Drivers in Norway are generally mindful, and it's an easy country to drive in. You should be aware that certain mountain passes are not open during winter. Also, if you have a driving license from a country outside the EU/EEA it can be used in Norway for up to three months. I use Google Maps whenever I drive in Norway, and I find that to be the most convenient road app.
Here are some useful links:
Looking for a car in Norway? Check out Rentalcars.com
– Or rent a Camper Van at Cabin Campers
You might also like: A Scenic Road Trip from Oslo to Bergen
Handy travel apps & websites
There's a ton of public transportation apps for Norway out there, but you don't need to have them all. Most of these apps will accept Mastercard or VISA, and they'll be in both English and Norwegian. Pretty much every company will prefer that you use their app for bying the ticket, rather than showing up with cash. Many companies don't even accept cash, and if they do they'll charge you an extra fee.
ENTUR – One App to rule them all
Translated to English, En Tur = One Trip. This is a fairly new site/app where you can find route schedules for all of Norway. It's important to be aware that ENTUR is a portal. It's not a transportation company by itself, but it holds the schedules of most public transit companies in Norway.
Train tickets for Norway can be bought through the ENTUR site, and same goes for certain bus tickets. However, for many local buses in remote areas you'll have to buy on the bus, or you can buy in advance if there is an app available for that area. However, through ENTUR you can buy public transport tickets for most of the major cities in Norway (Oslo, Bergen ++).
Other travel apps and sites for Norway
ENTUR covers a lot, but here's still a few other apps that are handy to have when traveling in Norway. If you are only staying in one region, it can also make more sense to just have the app for that region.
Bus Company connecting Oslo to Sweden and
I hope you found this article useful! Please share it with anyone planning to travel to Norway.
Thank you! Tusen takk!
Pål
Looking for a car in Norway? Check out Rentalcars.com
– Or rent a Camper Van at Cabin Campers